Home
WELCOME SHARKS!
Click Expand to see what you need to know
WELCOME BACK TO school 2018-19
Welcome back Students and Parents! The sun is rising on a new year at Manlio SIlva 2018-19 school year has officially begun. Please click below for our coming events and Parent Resources!
PERTUSSIS (WHOOPING COUGH) IMMUNIZATION REQUIREMENTS FOR STUDENTS
All students entering the 7th grade must provide proof of a Tdap booster shot before starting school.
We encourage all families to get their child's booster shot as soon as possible and then bring in the updated immunization record to your school site this school year.
There are no events to display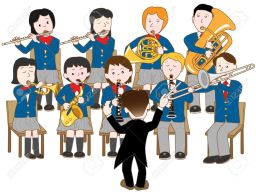 BAND & STRINGS ARE BACK
We are excited to offer band and strings programs at Silva this year! Mrs. Evans will teach 5th and 6th grade band classes during the school day at Silva. Classes will be taught twice a week for 40 minutes. Mrs. Evans will give registration forms to all interested students in 5th grade the first week of school. The 6th grade program is starting their second year of instruction and will be offered to continuing band students who have played in band in 5th grade. Registration for band closes Aug. 3rd.

Ms. Erin Wells, who also teaches strings at McAuliffe Middle and Bear Creek High School, is returning to Silva staff to teach strings to Silva's 5th and 6th grade students during the school day. She will visit and speak to every 5th and 6th grade class this week to share information about the requirements to join the strings program. Both strings classes will be taught twice a week for 40 minutes. Thank you all for your support!